Can City Pets Vets® do a house call when my pet is sick?
City Pets Vets® is equipped to examine your pet and to do diagnostic testing when your pet is sick. We carry with us all the equipment to do a complete physical examination, do EKG's, do blood pressure monitoring, take blood, urine and fecal samples, do bacterial and fungal cultures. We can arrange for abdominal ultrasound and echocardiograms to be done in your home. When you call to schedule, we will ask you some questions to determine if your pet's problem is appropriate for a house call visit.
Will a City Pets Vets® doctor make a house call for a check up on a healthy pet?
Yes! Our favorite visits are for healthy pets. We are also equipped to do routine vaccinations in your home. Puppy and kitten visits can also be arranged to keep them up to date on their vaccines. Many of our clients are comforted by knowing that their pets don't go in to an animal hospital where they might be around sick animals.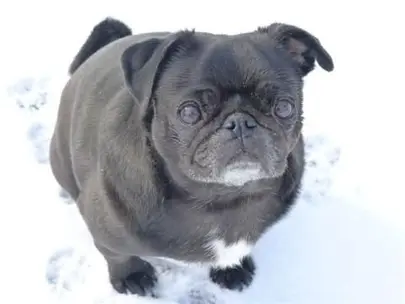 Will a City Pets Vets® doctor come to my home to see a pet who is very ill?
If your pet is very ill, we recommend speaking with the doctor or a technician first who will help to determine if your pet's problem is appropriate for a home visit. Problems that require x- rays, anesthesia or surgery are not seen on house call and will be referred in to an animal hospital.
Do at home visits cost more than going to the vet's office?
Yes. A City Pets Vets® at home visit does cost more than the examination fee at the animal hospital. For each call, a doctor, a technician and a car and driver are going to your home each time you schedule an appointment. These costs as well as the time spent traveling are factored into the house call fee. Once we are in your home, all other charges including the examination of additional pets, laboratory fees and medications are similar to what they are in a traditional Manhattan animal hospital.
What should I do if my pet is sick at night or on weekends?
Calls after hours are taken by the City Pets Vets® voice mail which explains what to do with a sick pet or an emergency. Call our regular number after hours 212 581 PETS (7387) and push #1 to be connected with Blue Pearl, New York City Veterinary Specialists our emergency partner. You may speak with a veterinarian or technician for a better understanding of your pet's condition. If you feel you want an immediate assessment or they recommend that you come in, they are open 24 hours a day, 365 days a year and are located at 410 West 55th Street, between 9th and 10th Avenues. There is parking available on the street and in a parking lot across the street.
Are there things I need to do in advance of or during a City Pets Vets® house call?
If your pet has an ongoing medical problem, it is helpful to receive a copy of the medical records from your previous veterinarian prior to our visit. We prefer to have the papers in advance of our visit so that we can review them before examining your pet. We review the results of diagnostic tests so duplicate testing is not done. Our follow up test results can then be compared to your pet's previous lab values. If you travel to different locations with your pet, we will be happy to share our medical findings with veterinarians in other locations.
Where in my home do you work?
We are able to find an appropriate location to work in every home. We make use of kitchen counters, dining room tables, the living room rug or even your pet's favorite location. We are very adaptable. All we need is a patient and a bit of light. We have the rest.
My cat is very nervous. It's impossible to get her to the vet but she also hides when new people come over. How will we find her if you make a house call?
Over the years we have found cats in some very unusual places such as on top of the refrigerator, inside of the mattress and in the radiator. If you think that your cat might hide when we arrive at your apartment, we recommend placing your cat inside the bathroom shortly before we get there. If it would help, we can call you just a few minutes before arrival at your apartment if you let us know in advance. Once your cat is in a small space like the bathroom, s/he will no longer attempt to run away from us. And even if s/he does, there isn't any place where we can't get them. In general when they don't see a good escape route, they usually calm down and we can do our physical examination with the least amount of stress.
Must I be at home for your visit with my dog or cat?
Certainly for the first visit we want to present. We want to get to know you and we want you to meet us. And most importantly, we are getting to know your pet so we need to ask you questions about your pets history, habits and medical condition. Once we know you and your pet, and if your pet is amenable to it, we are pleased to see our patients—your pets—in your home, even if you are not there. In these cases, please make arrangements for your doorman, housekeeper, super, nanny or someone else to give us access to your apartment. Please make sure that your designated individual will be available during the two-hour window in which we anticipate arrival. If we see your pets without you, we will notify you with our findings either by phone or note as to what occurred. Of course, we are available for follow-up discussions by phone whenever it's convenient for you.
I am thinking about traveling and taking my pet with me. Can City Pets Vets® help me with those arrangements?
All City Pets Vets® veterinarians are endorsed by the United States Department of Agriculture (U. S. D. A.) to prepare and sign papers needed for domestic and international travel. Some destinations require our signature to be countersigned by the official U.S.D.A. veterinarian which can add several days to the paper preparation. Some international destinations require an entry permit to that country with specific dates of travel. If you are thinking about traveling with your pet, contact us as soon as possible at (212) 581-7387. Please have available your destination and travel dates so we can explain to you the protocol that needs to be followed so that your pet can enter the country without problem. Depending on your destination there may be very specific regulations regarding rabies vaccinations, microchip placement and blood test prior to filling out travel papers. To ensure that you will not have any difficulties discuss your plans with us well in advance.
My elderly and sick pet hates going to the animal hospital. Is it possible when he needs to be put to sleep to have this done at home?
We know that the day that you say goodbye to your pet is one of the saddest days of your life. For many people and their pets it is easier to do this in the comfort of privacy of their own home. We do house calls Monday through Friday during normal business hours and will always accommodate you for this reason during these hours. On the day that we are coming, a veterinarian and technician will come to your home together to administer the injections. Your pet will be put to sleep in a painless and humane manner. You're welcome to be with us but you are not required to do anything other than say goodbye to your pet. Most people choose to have their pets cremated and we will help make those arrangements for you we will give you all of those details when you call us.
Common Reasons to Contact City Pets Vets® (212) 581-7387
Gastro-intestinal problems
Loss of appetite
Vomiting
Diarrhea (always save a sample of diarrhea)
Constipation or attempt to defecate but no passage of feces
Urinary tract problems
Increased frequency of urination
Straining to urinate
Attempt to urinate but no passage of urine (especially in male cats)
General demeanor
Change in energy level
Less interest in going outside or playing with toys
Less interaction with family members
Weight loss
Respiratory and Cardiovascular problems
Change in breathing (difficulty breathing is a medical emergency)
Exercise intolerance
Coughing
Excessive panting
Eyes, Ears and mouth
Holding one or both eyes closed or squinting
Discharge from one or both eyes
Rubbing at ears
Ear discharge
Bad breath
Sensitivity or pawing around the mouth
Reluctance to eat hard food
Bleeding gums or blood residue on toys or in water bowl
sneezing
Orthopedic and skin issues
Limping or favoring a leg or paw
Swelling of leg or paw
Reluctance to walk or jump
Severe itching
Excessive loss of hair