Please call our office (212) 581-7387 whenever your pet is acting sick. As soon as you mention that your pet is sick one of our technicians or trained administrative personnel will ask you specific questions about your pet's condition. The answers to these questions help them determine the severity of your pet's condition and alert one of the veterinarians right away. If your pet's condition is appropriate for a house call, a City Pets Vets® veterinarian and a technician will come to your home to care your pet.
The City Pets Vets® team is prepared to perform a full physical examination, take blood and urine for diagnostic testing, arrange for ultrasound examinations, facilitate further tests in specialty hospitals, administer treatments and dispense medication. If your pet has an ongoing condition it is helpful to have a copy of the previous medical record so that our veterinarians can review the prior test results.
It is always best to call us first if something is not right with your pet. Many things that seem to you like an emergency are actually not and they can be treated at home. That is why we ask you so many questions. Some examples of typical problems we can see in a client's home are: anorexia (not eating), vomiting and diarrhea, pets who have lost or gained weight, changes in water drinking habits, pets who are lethargic, limping, have eye, ear or skin problems and gum and tooth problems.
Sometimes after this discussion our doctors will decide that your pet's condition would be better treated at a veterinary hospital rather than on a house call and in this case we would let you know this, and if necessary make a recommendation to a hospital in your neighborhood or to one of the many 24 hour emergency hospitals in Manhattan. It is our goal to help you get your pet the best and most appropriate medical care without any delay. If your pet is seen at a veterinary hospital or emergency center we will follow up with them during the hospitalization and following discharge.
Life threatening or serious emergencies are not appropriate for home visit and these pets should be taken directly to an animal hospital. If your pet is having trouble breathing, is having a seizure, has suffered serious trauma and is unconscious or is bleeding uncontrollably, go directly to an animal hospital. If you do not already have a relationship with an animal hospital there are several open 24 hours a day; 365 days a year in Manhattan:
Blue Pearl Midtown is located at 410 West 55th Street (between 9th Ave and 10th Ave) (212) 767-0099.
Blue Pearl Downtown is located at 1 West 15th Street (between 5th Ave and 6th Ave) (212) 924-3311.
Animal Medical Center is located at 510 East 62nd Street (between York Ave and the East River) (212) 838-8100.
If you are taking your pet to one of these hospitals you may call us en route to the hospital and we will make arrangements for your arrival. You may also call us from the hospital for us to speak directly with the doctors there about your pet's condition.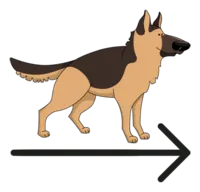 Next
---