Dealing with Pet Diabetes
Believe it or not, pet diabetes is actually pretty common. One out of every 300 dogs is diagnosed with diabetes. If you are looking for a veterinary clinic to bring your dog or cat to for diabetes testing or treatment, contact us here at City Pets® in New York City. Diabetes also affects pigs, horses, and even apes. Diabetes cannot be cured, but there are many ways that it can be managed with simple lifestyle changes. While it remains important to stay safe during the COVID-19 pandemic, treatment for diseases like diabetes must still be taken into consideration for the longevity of your pets.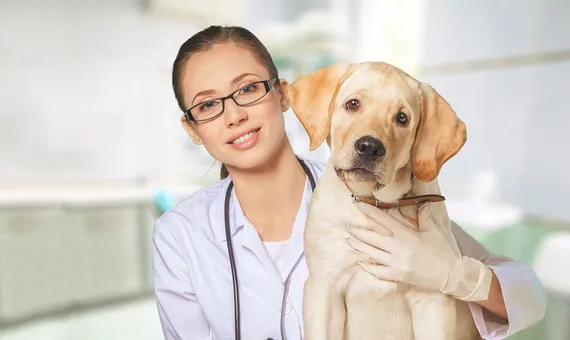 Causes of Diabetes in Pets
Before getting into what actually causes diabetes, let's address what it actually is. Diabetes is a disease that leads to chronically elevated blood sugar levels. There are two different types of diabetes in pets. They can have either insulin-deficiency diabetes or insulin resistance diabetes. In both diabetes types, sugar levels are excessive and they build up in the pet's bloodstream. Age, gender, obesity, pancreatitis, genetics, and even steroid medications put pets at a higher risk of developing diabetes.
Signs of Diabetes in Pets
Here are some of the earliest warning signs that your pet may be suffering from diabetes:
Increased urination
Weight loss
Excessive thirst
Increased appetite
Pets may also display symptoms when they have more advanced diabetes which includes:
Vomiting
Lack of energy
Depression
Loss of appetite
Should I take my pet to the vet?
It is highly important to bring your pets to a vet to undergo testing for diabetes if they are displaying any signs or symptoms of being diabetic. The sooner they get started on treatment, the better the outcome will be for them. There are many threats that animals face if their diabetes is not controlled. Some of the effects of diabetes includes:
Kidney failure
Cataracts
Enlarged liver
Urinary tract infections
Seizures
Ketoacidosis
A vet will be able to check your pet for diabetes using simple tests. These tests will measure the levels of glucose in pets' urine and blood. High liver enzyme levels and electrolyte imbalances are signs from a blood test that may signal diabetes in an animal.
Contact Us
If you are concerned that your pet may be suffering from diabetes, make an appointment with a veterinarian here at City Pets® in New York City. We will make sure that your pet is well taken care of and perform the necessary tests required to get a proper diagnosis. After a diagnosis is given, we will start your pets on the best treatment available. A consult over the phone with our veterinarian can ensure that both you and your pets stay healthy and safe.